LDS pollster
Dan Jones
:
"Pres. Monson wants to get across to the people of the United States and the world that we want our president to succeed."
Mormon Church leaders presented President Barack Obama with a detailed family tree in five leather-bound volumes Monday during a private meeting in the Oval Office.

The 30-minute sit-down was the first time Obama has met with Thomas S. Monson, president of The Church of Jesus Christ of Latter-day Saints. Monson was escorted by Senate Majority Leader Harry Reid, the highest ranking Mormon in the government, and LDS Apostle Dallin Oaks, the chairman of the faith's genealogical committee.
President Barack Obama meets with (from left) Senator Harry Reid, Joshua DuBois, President Thomas S. Monson and Apostle Dallin H. Oaks in the Oval Office. Michelle Obama met with Mormon Apostles Quentin L. Cook and M. Russell Ballard in Salt Lake City last year.
Obama's White House continues a tradition of meeting LDS Presidents:
While the Mormon rank-and-file continue with their disapproval: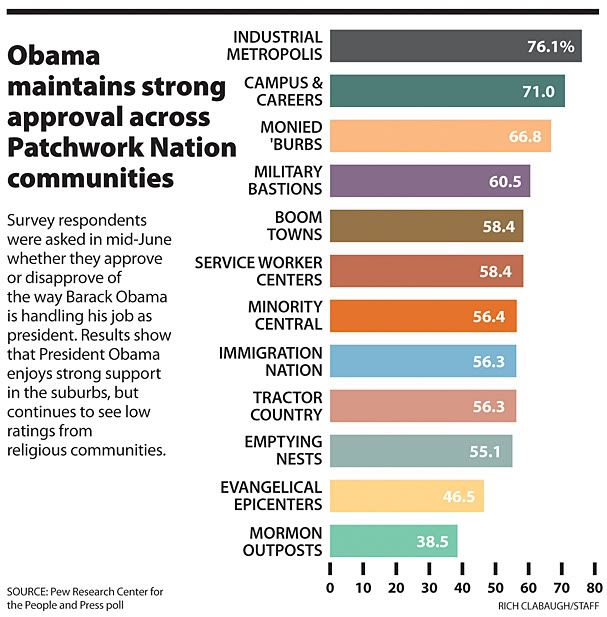 If Pres. Monson wants to "get across" that Mormons want Pres. Obama to succeed, that's a welcome message, but is it really how the Mormon prophet's own
followers
feel? Based on my own experience with email forwards from my Arizona Mormon family during the campaign, my guess would be that most Mormons remain deeply
suspicious
.
I got a chuckle out of
this comment thread
.
And I hope that Pres. Monson's visit might send a subtle message to winger Mormons everywhere, this message: