Who/what is the NOM? Apparently, the NOM is the National Organization for Marriage, Inc.
Who knew?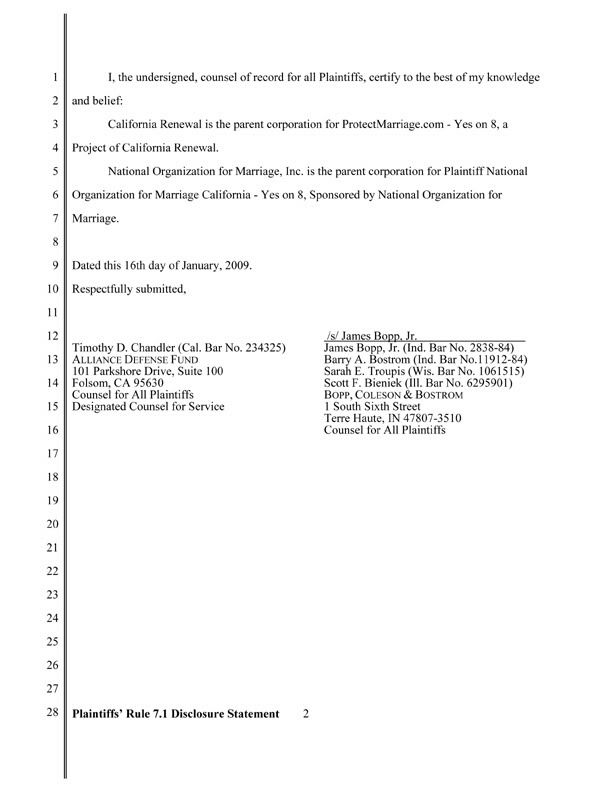 C'mon, kids. The NOM is now pumping money into Maine to fight marriage equality and we don't even have a handle on who they are. What gives? And what will it take to force this outfit to provide the level of disclosure that we're owed under both the spirit and the letter of our campaign finance laws?

Meet your anti-gay adversaries
Sure, I'd love to meet them, but where are they?
I am
this
close to going all
David Parker
on this crew, but I also don't want to be flying out to Princeton, NJ just to find an empty office.
Time to give Neil Corkery, Brian Brown and David Bauer a call re the disposition of the IRS filings for these:
National Organization for Marriage, Inc. (EIN: 26-0240498)
a 501(c)(4) formed January 2008
c/o Neil Corkery
9502 Nelson Ln
Manassas, VA 20110-4310
National Organization for Marriage Education Fund (EIN: 11-3818465)
a 501(c)(3) formed July 2008
c/o Neil Corkery
9502 Nelson Ln
Manassas, VA 20110-4310
National Organization for Marriage California PAC (EIN: 26-4205819)
a 501(c)(4) formed February 2009
c/o David Bauer
2150 River Plaza Dr Ste 150
Sacramento, CA 95833-4131
National Organization for Marriage PAC New York (EIN: 27-0394565)
a 501(c)(4) formed June 2009
c/o Brian S. Brown
20 Nassau Street Suite 242
Princeton, NJ 08542
Also, worth noting:
Institute for Marriage and Public Policy (EIN: 20-0240184)
c/o Neil Corkery
PO Box 1231
Manassas, VA 20108
-and-
8280 Grennsboro Dr 7th Floor
McLean, VA 22102
The John Adams Center for the Study of Faith, Philosophy and Public Affairs (EIN: 27 0151485)
a 501(c)(3) formed August 2009
c/o Ralph C. Hancock
2075 N Canyon Rd
Provo, UT 84604-5832
In the meantime, check out Keith Eddings report about NY, NOM, LDS, FPPC, IRS and CAH:
Foe of N.Y.'s same-sex marriage probed