February 4th, 2009 : Utah Eagle Forum President Gayle Ruzicka and Utah
State Senator Scott McCoy debate Equality Utah's
Common Ground Initiative
.
Comment on this story at KSL here: Talking Point: Gay rights legislation
Ms. Ruzicka makes it clear that she intends to cede no ground, even in the wake of the Prop 8 battle,
during which the LDS church made it clear that they are not opposed to
the protections being sought
under the legislative proposals that make up the initiative.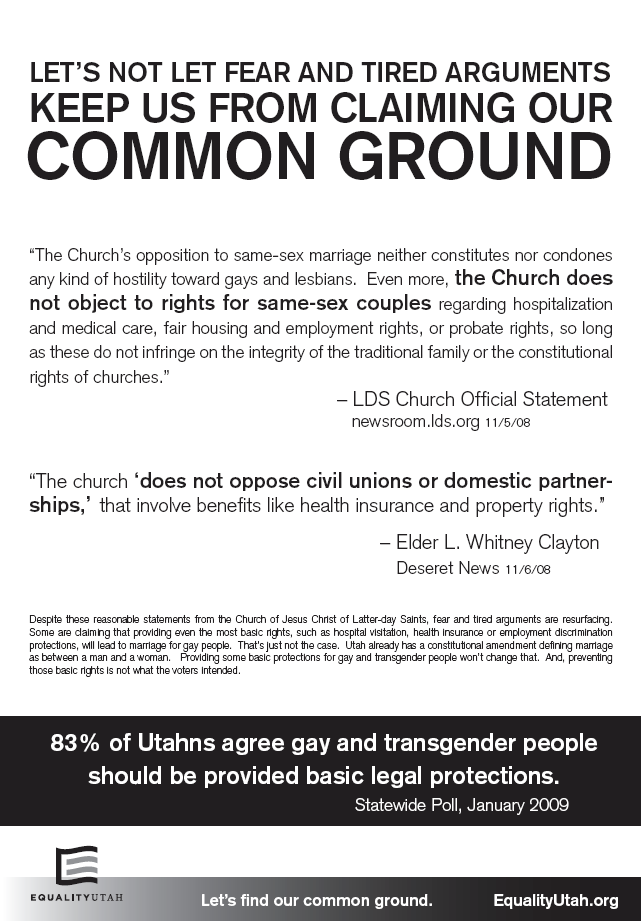 Update (September 3, 2009): Looks like Gayle has found another hobby horse:
The Gayle Ruzicka Show, Episode Umpteen: I Pledge ... to be outraged at Obama
A worthy review of Gayle's latest:
"I pledge to find the humor in Ruzicka"