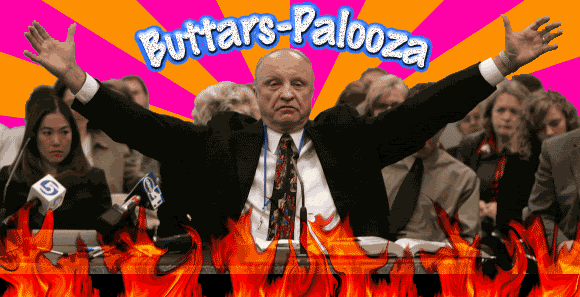 Buttarspalooza -- The Wrap
In the opinion of Mormon-owned Utah-based TV station
KSL
:
"The brouhaha over recent intemperate remarks by Senator Chris Buttars
is more than a distraction, as some of his colleagues contend.


It is nothing less than an embarrassment for the man,

the institution he represents and the state where he lives.
"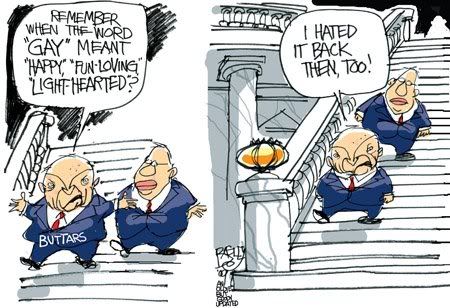 Local News Coverage (and a musical performance [h/t
Hilary
]):
Other coverage:
StandardNet (includes nicely shot embedded video)
The Salt Lake Tribune
Deseret News
Why Buttars-Palooza?
1)
Chris Buttars is a senile old bigot who is an utter embarrassment to Utah
2)
The People are for the resignation of Utah Senate member Chris Buttars
3) It's 2009 and Chris still wants to debate
Brown v. Board of Education
? Whatever. Check this out:
Serious kudos to the organizers and sincere thanks to Chris Buttars for making it all possible.